Smart in Fixation
Titamed designs and manufactures products that help you as cranio-maxillofacial surgeon to achieve the best clinical outcome for your patient.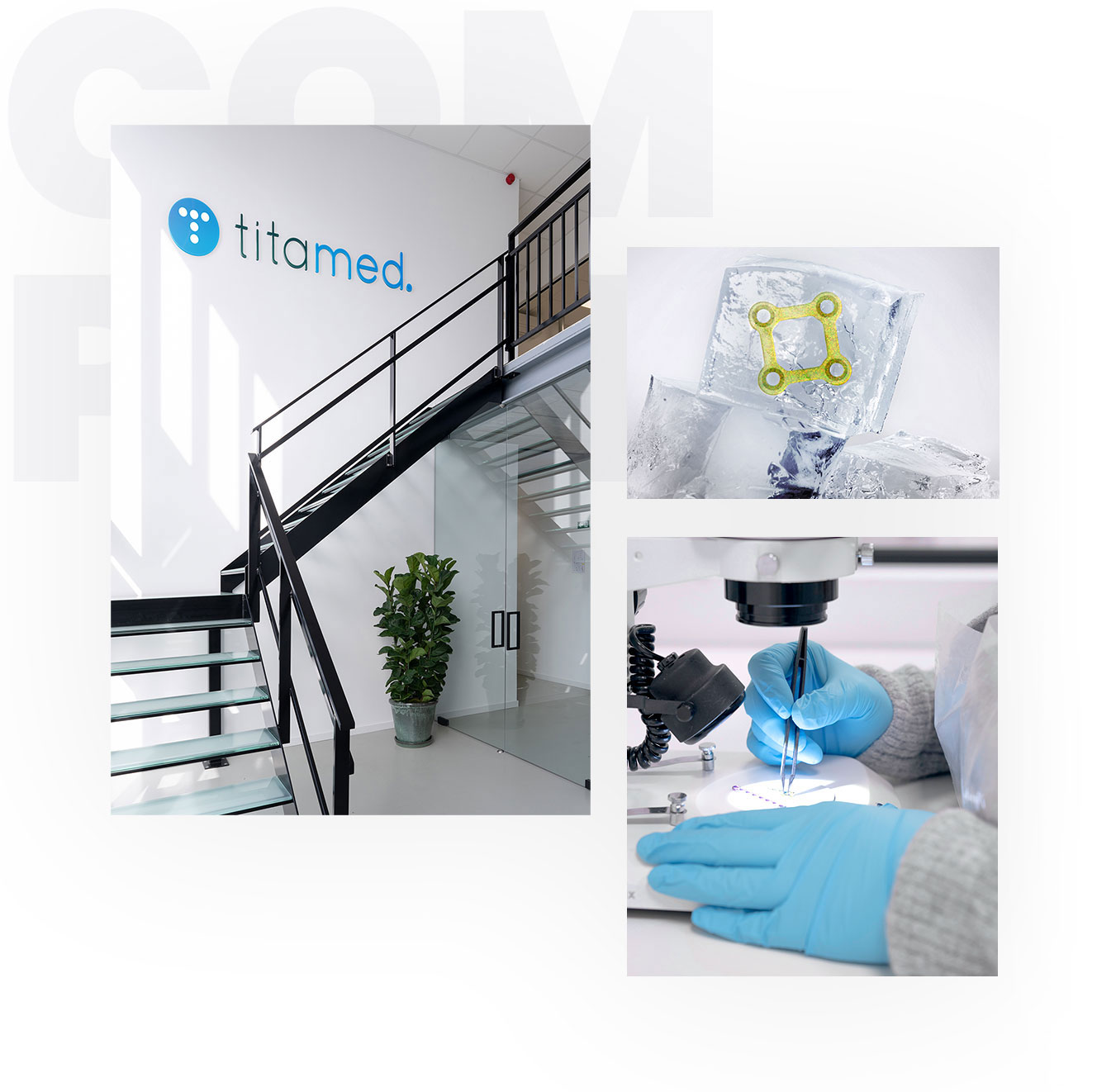 Our company
Success built on experience
Titamed is a market leader in standardized cranio-maxillofacial (CMF) solutions. The company has over 35 years of experience in the design, development and manufacturing of superior, innovative, high quality and user-friendly CMF products. This has been accomplished with the cooperation, experience and commitment of outstanding cranio-maxillofacial surgeons from leading clinics. We are based in Belgium, the heart of Europe, with excellent reputation in the field of healthcare, biotech and medical devices.
Smart Fixation
Smart Fixation is used to provide internal fixation of cranial and facial bones during cranio- and maxillofacial procedures.
Discover
Smile Distraction
The palatal distractors are developed to widen the upper jaw, which allows the surgeon to deliver outstanding improvements to the facial features of their patients.
Discover
Personalized Implants
For patient specific implants, Titamed has engaged with a strategic partner, Avinent, to provide surgeons with a complete CMF solution.
Discover
International
Worldwide presence
Titamed is a strong, innovative and growing company, which is currently expanding across the worldwide market, and is looking for valuable partners, researchers and opinion leaders with a positive mindset, that are driven and ambitious, to join Titamed's enthusiastic team. We are looks forward hearing from you.
Belgium

The Netherlands

United Kingdom

Germany

France

Spain

Portugal

Ireland

Switzerland

Norway

Slovenia

Poland

Ukraine

Brazil

Colombia

Romania

South Africa

Philippines
High quality & reliability

Titamed is a growing and innovative company, seeking continuous improvement to provide the best quality products possible.

Corporate responsibility

Titamed implements policies and processes that limits its impact on the environment, and that enhance diversity and inclusion in its role as an employer.

Excellent support

Titamed strives for excellence in providing support to both the surgeon and patient.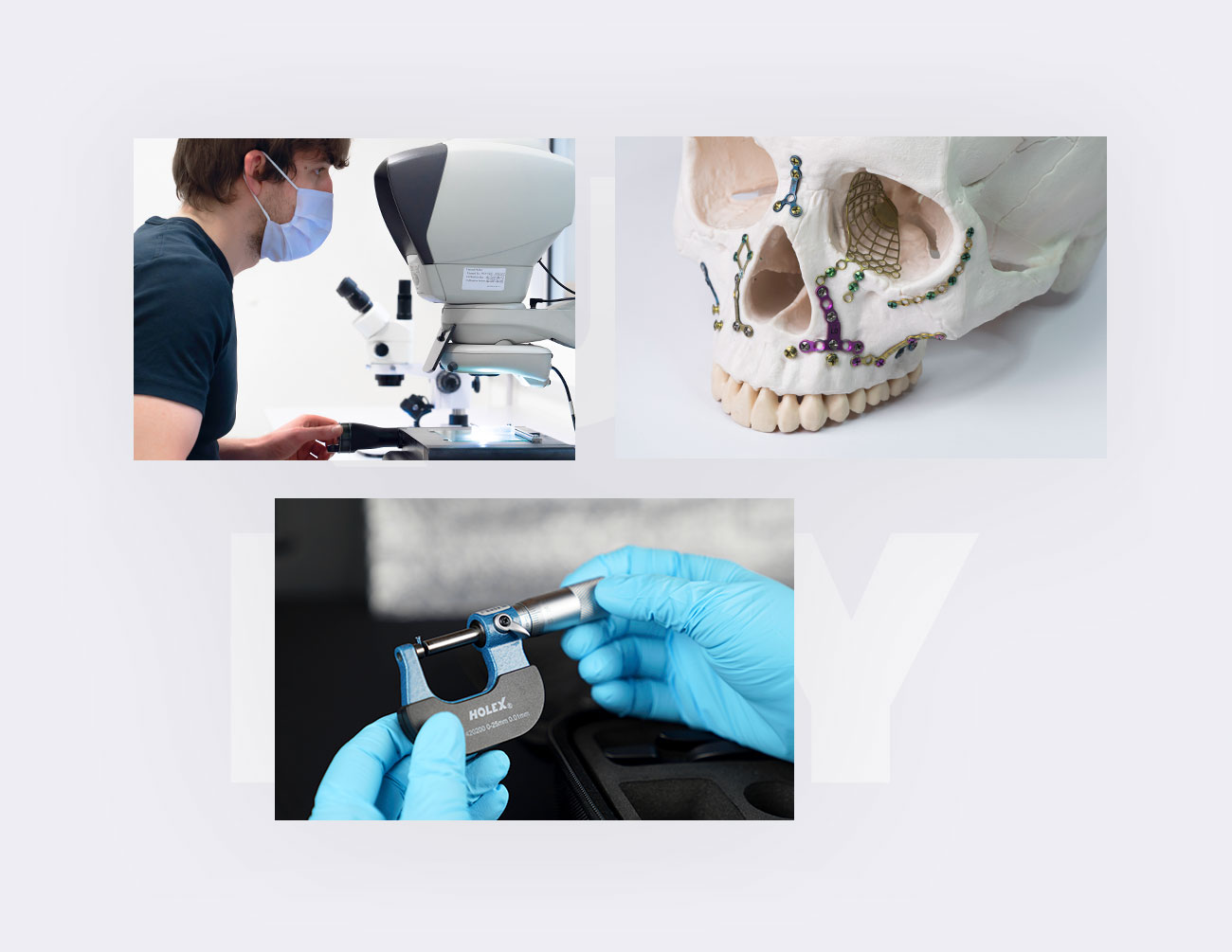 Titamed places a premium on high quality & performance.