About Titamed
With over 35 years of experience in the design, development and manufacture of high quality cranio-maxillofacial solutions, Titamed is an established force within the CMF industry.
This has been accomplished with the cooperation, experience and commitment of outstanding cranio-maxillofacial surgeons from leading clinics all over the world.
High quality & reliability

Titamed is a growing and innovative company, seeking continuous improvement to provide the best quality products possible.

Corporate responsibility

Titamed implements policies and processes that limits its impact on the environment, and that enhance diversity and inclusion in its role as an employer.

Excellent support

Titamed strives for excellence in providing support to both the surgeon and patient.
'Our mission is to place solutions and devices on the market that are designed by and bring support to cranio-maxillofacial surgeons in order to achieve the best clinical outcome for their patients.'
Our quality
ISO 13485 certified
Titamed adopts a total quality management system and has been certified according to EN ISO 13485. European legislation concerning medical devices is fully incorporated into company procedures. Relevant national regulations are adhered to if applicable, such as the requirements issued by the Brazilian ANVISA.
All Titamed's implants are made from pure titanium (ASTM F67, ISO 5832-2) or from titanium alloy (ASTM F136, ISO 5832-3). This material is chosen because of its excellent mechanical properties, chemical stability, high corrosion resistance and outstanding biocompatibility.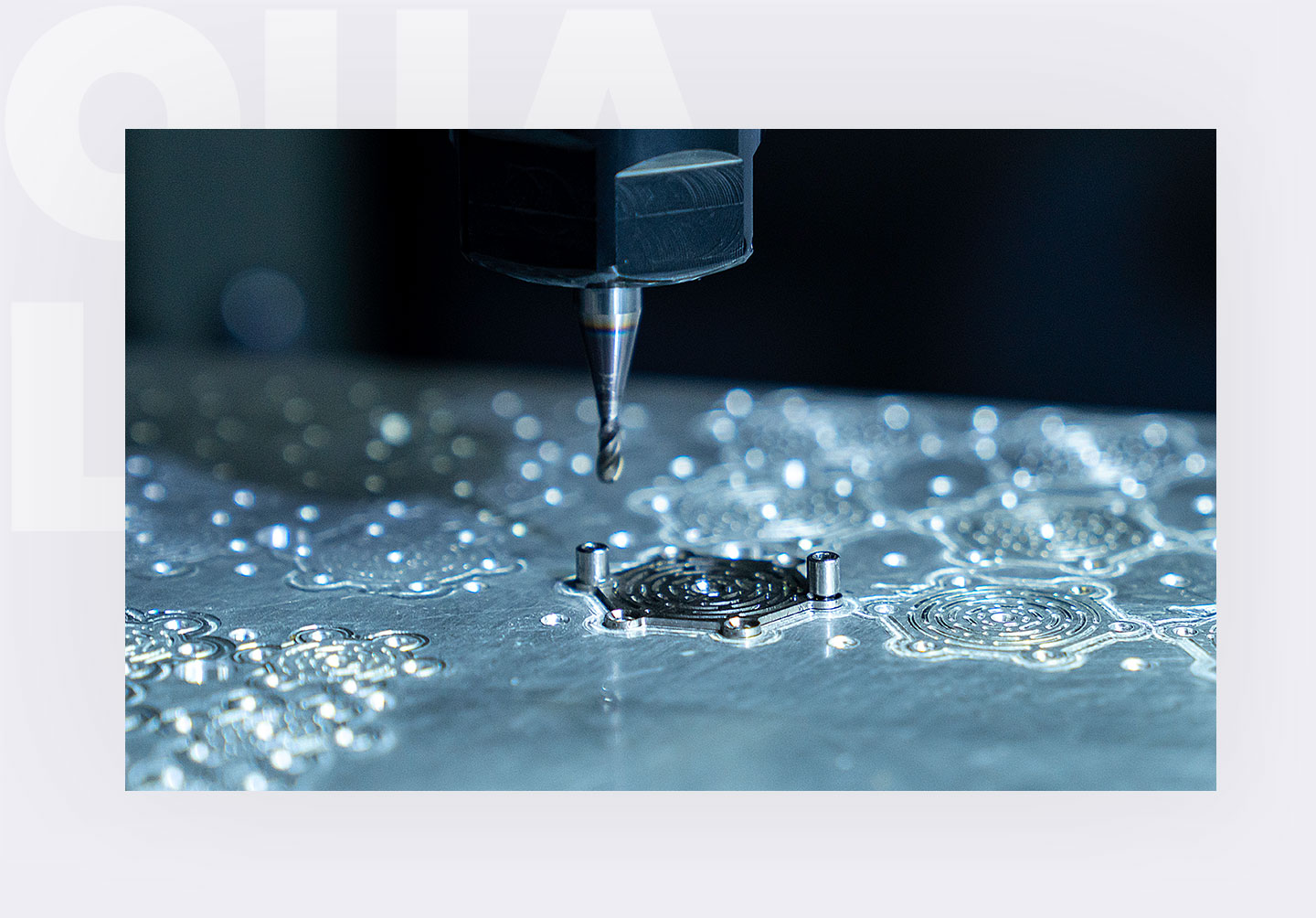 Competence and experience
Our management
Our history and journey
Since 1984
1984 - Titamed was founded by Dr. Joel Defrancq, a maxillofacial surgeon. The fundamental idea was to design a proprietary CMF fixation system with a strong emphasis on orthognathic surgery. For many years the Titamed systems have been and still is the standard for many maxillofacial surgeons.
2004 - Dr. Joel Defrancq designed the Smile Distractor with the single aim to make a patient friendly device that would provide comfort and easy hygienic maintenance. Comfort and hygiene are essential because the palatal distractor remains implanted in the mouth for 3 to 6 months. Titamed's first distractor was marketed in 2005.
2015 - The company's orthognathic products were updated and improved to meet modern standards, and trauma fixation was added to the product list. The Smart Fixation system was born. With its enlarged and updated portfolio of CMF products, Titamed began to branch out into international markets.
2021 - Titamed is actively expanding across global markets.
International
Worldwide presence
Titamed is a strong, innovative and growing company, which is currently expanding across the worldwide market, and is looking for valuable partners, researchers and opinion leaders with a positive mindset, that are driven and ambitious, to join Titamed's enthusiastic team. We are looks forward hearing from you.
Belgium

The Netherlands

United Kingdom

Germany

France

Spain

Portugal

Ireland

Switzerland

Norway

Slovenia

Poland

Ukraine

Brazil

Colombia

Romania

South Africa

Philippines