Smile Extra Distractor
If a large expansion is required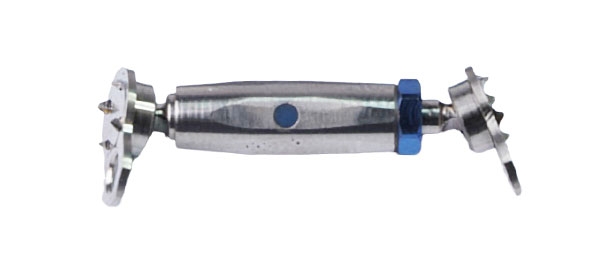 Surgically assisted rapid maxillary expansion (SARME) is needed in skeletally mature patients (closed midpalatal suture), to correct a transverse maxillary deficiency or hypoplasia of > 5 mm. This is frequently seen in adolescents and adults. Those patients often present with a unilateral or bilateral posterior crossbite and anterior dental crowding.
Advantages
Small and hygenic
Largest expansion possibility
Plates are self-adjusting to the bone surface
Small pins for an additional grip on the bone
What should you tell your patient?
He

should see

the opening between the 2 front teeth getting

larger every day.

The distractor needs to be cleaned by the patient daily

using a soft child

toothbrush.

In

case the distractor becomes loose during the

healing process, he needs to contact you to re

tighten or remove it.
Please check out our patient information below!