Midface and craniofacial
ALFA system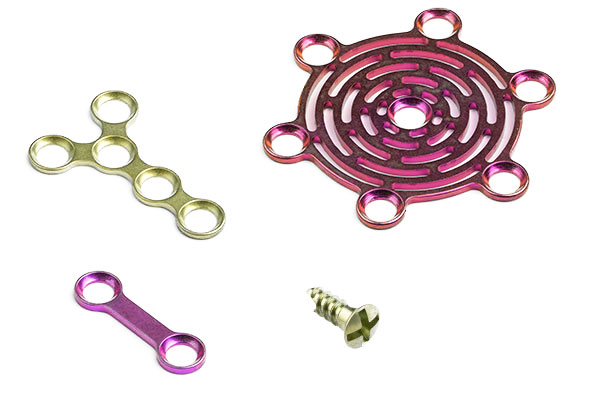 The ALFA system has been developed for osteosynthesis in pediatric bone surgery, fracture surgery and osteotomies of the craniofacial area.
Features
Screws, bone plates and instruments of the ALFA and BETA system are interchangeable.
Innovative self-tapping and self-drilling screw thread, created for an excellent grip on the bone.
Uniquely designed and controlled screw/blade connections with a perfect self-retaining mechanism.

Our large anatomically formed bone plate range offering the surgeon to select the optimal bone plate for each possible indication.
The screw/plate profile is made as low as possible to provide an optimal patient comfort. The perfect balance between a low profile height and superior strength, ensuring an optimal clinical outcome.
Gradual color-coded devices for easy and comprehensive implant selection.
Case driven surgeries with intuitive choice between a variety of plates and screws.